24.V.2014r
Many special thanks to the Miele brand for the invitation to the cuisine training workshops held at the seat of the company.
Best regards,
HILDEBRANDT KITCHENS and HILDEBRANDT FURNITURE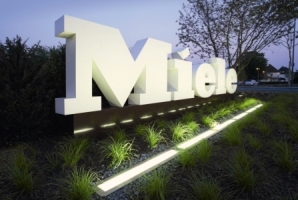 Miele is a German manufacturer of high class household appliances and professional devices. The seat of the Company is located in Gutersloh, Rhineland, Northern Westphalia. It was established in 1899 as a family business and it has remained one to this day. Its founders were Carl Miele and Reinhard Zinkann. Currently, the enterprise is managed by the fourth generation of these families.
Since establishment, the company's motto has been "Everything else is a compromise". According to it, all devices of Miele meet the highest quality standards.
The company manufactures its products in its own factories in Germany and Austria.